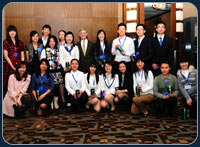 TALENT
The University of Notre Dame Greater China Scholarship Program, supported by the Li Ka Shing Foundation and alumni, parents, and friends, provides merit-based scholarships to outstanding undergraduate students from Greater China who demonstrate a capacity for global leadership and are committed to the betterment of society.
The Hesburgh-Yusko Scholarship also provides merit-based scholarships for international students.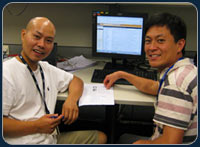 LEARNING
A range of study abroad programs provide language and cultural training, as well as customized programs in architecture, business, and engineering. Hundreds of students study in Asia each year. Many are supported by scholarships.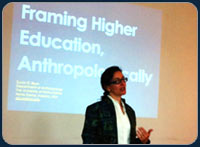 RESEARCH
Notre Dame is establishing a new Institute for Asia and Asian Studies. The Institute is dedicated to enriching the University's Asian Studies curriculum and promoting Asia-related research and scholarship.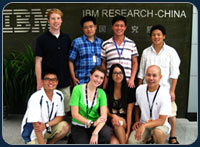 ALLIANCES
Notre Dame partners with leading corporations to enable students to apply their knowledge, skills, and ethics to real-world problems within an international (Asian) context. We have partnered with the Far Eastern Group, IBM, Cummins, BMW, Allbright Law, Caixin Media, Sintokogio, and the Siam Cement Group. We welcome new corporate partnerships.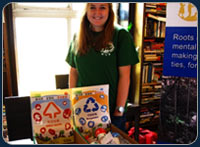 SERVICE
Notre Dame supports a range of service learning experiences for students in Asia, and we aim to collaborate on the development of new service programs with our partners in Asia. We also integrate service into different study abroad programs.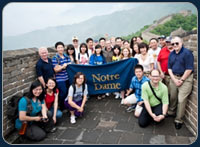 COMMUNITY
Notre Dame has 17 alumni clubs in Asia. They actively support the University's activities in the region and provide alumni with a community who share their Notre Dame connection and experience.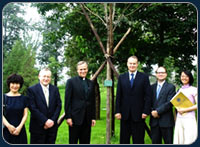 NOTRE DAME SUMMER PROGRAMS
Notre Dame is creating new summer programs for international students. The international summer undergraduate research experience (iSURE) was launched with Tsinghua University in 2011.