Assistant Provost for Internationalization
Director, Asia Office; Interim Director, Center for Asian Studies
Dr. Jonathan S. Noble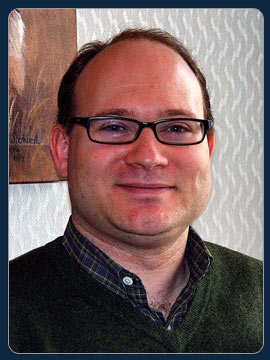 Jonathan is Assistant Provost for Internationalization at the University of Notre Dame. His responsibilities focus on the Asian Region and include developing the University's academic programs in Asia and Asian Studies. He coordinates the strategies for and implementation of a range of programs, including student recruitment, scholarships, study abroad and international exchange programs, faculty collaboration, and curricular development. He currently directs Notre Dame's first office in Asia, located in Beijing, China, and he is helping to establish Notre Dame's new Institute for Asia and Asian Studies.
Jonathan's research focuses on contemporary Chinese culture and society. He has published fifty some articles, essays, and translations. He has also translated the film scripts for more than twenty Chinese films, including Blind Shaft, which won the Silver Bear in the 2003 Berlin International Film Festival, and the Chinese blockbusters The Assembly and Aftershock. He was one of twenty young China scholars in the United States selected to participate in the Public Intellectuals Program (2005-2008) sponsored by the National Committee on U.S.-China Relations.
Jonathan has taught courses about East Asia at the University of Notre Dame, the Ohio State University, and the College of William and Mary. Jonathan received a Ph.D. in East Asian Languages and Literatures from The Ohio State University in 2003 and a B.A. in East Asian Studies from the College of William & Mary.
Jonathan, his wife Zhang Xin, and their daughter Sarah live in South Bend, Indiana and Beijing, China.