The University of Notre Dame International Office is offering the iLED (International Leadership, Enrichment and Development) program in the summer of 2013. The goal of this program is to provide a unique opportunity for exceptional high school students to explore the various academic fields of study at Notre Dame. Four colleges and the School of Architecture will jointly deliver a two-week curriculum that includes lectures and experiential learning, with a theme focused on global challenges and global leadership. High school students who wish to study in the United States and at the University of Notre Dame will experience college life firsthand and explore different disciplines, including science, engineering, business, humanities, social sciences, arts, and architecture. The curriculum includes lectures by world-renowned professors, hands-on learning, collaborative projects, business and community visits, and a trip to the vibrant city Chicago.
Dates: July 13th to July 28th, 2013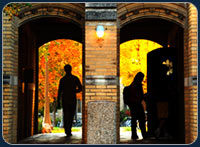 THE CAMPUS
The University of Notre Dame is located 100 miles east of Chicago and just outside South Bend, Indiana. With 1,250 acres (500 hectares) containing two lakes and two golf courses, Notre Dame is well known for the quality of its physical plant and the beauty of its campus.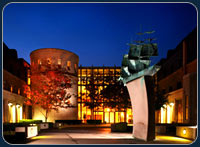 MENDOZA COLLEGE OF BUSINESS
Mendoza ranks No.1 nationally for undergraduate business program (Bloomberg/Business Week) in 2010, 2011 and 2012.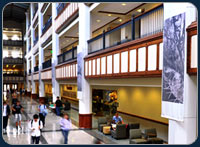 COLLEGE OF SCIENCE
The US$70 million Jordan Hall of Science is the most innovative science and teaching facility of any university in the nation. Undergraduates can perform experiments using state-of-the-art research instrumentation in the course of their studies in biology, chemistry and physics.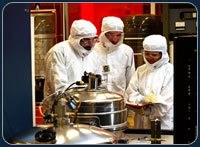 COLLEGE OF ENGINEERING
The US $70 million Stinson-Remick Hall of Engineering houses a nanotechnology research center, the University's new Energy Center, an 8,500-square-foot (790-square- foot) semiconductor processing and device fabrication clean room, and an undergraduate interdisciplinary learning center.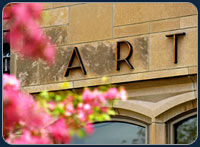 COLLEGE OF ARTS AND LETTERS
Faculty from the College of Arts and Letters have been awarded 44 fellowships from the National Endowment for the Humanities between 1999 and 2011—more than any other university in the country.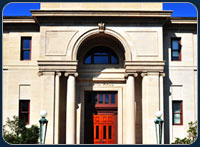 SCHOOL OF ARCHITECTURE
The School of Architecture is ranked among the top 10 architecture schools in the nation. Notre Dame is the only university that requires its architecture students to spend one year at its center in Rome, Italy.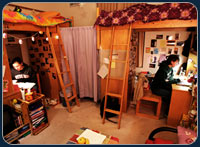 ROOM AND BOARD
Students will live in the dormitories with supervision. Two students will share one bedroom. Staff is available on-site 24 hours a day to assist students.
iLED Program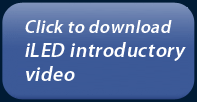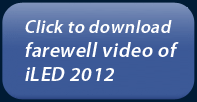 Learn More