Eligibility Requirements
Rising 3rd and 4th year students in high school or equivalent
An outstanding academic transcript
High level of English language proficiency(TOEFL iBT score of 90 out of 120 preferred; IELTS score of 7-8 out of 9 preferred; Videoconference and local interviews may be required)
Students should possess exceptional motivation, emotional maturity, and a high aptitude for adapting to new environments
To apply
The online application for iLED 2014 opens on December 6, 2013. A rolling admissions process will begin on March 15, 2014 and conclude on April 15, 2014. Students are encouraged to apply early to secure a place in the iLED program. When clicking the "APPLY NOW" button, you will be redirected to our DynamicForms application system. You will be asked to create a login, which will allow you to return to your application before submitting it. Prospective program participants should submit:
A completed online application form
An official high school transcript, to be uploaded in application system
Copy of TOEFL iBT results or IELTS results, to be uploaded in application system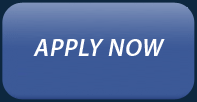 Scholarship Eligibility
A limited number of US$500 scholarships will be awarded. Preference will be given to students who complete and submit their applications (including high school nomination letter) by March 1, 2014. Please ask your guidance director, college counselor or principal to download the 2014 iLED Scholarship Nomination form and e-mail it as an attachment to nd_iled@nd.edu.